Welcome to the Hangar Flying Community!​​​​​​
If you're not already registered - Start Here

The move includes a server upgrade designed to improve performance of the Panel Designer and allow for additional apps and features - Updated User Profiles, Private Messaging, Panel Design and Avionics Forums, Classifieds, and more coming very soon!
You can now export/download your an image of your Panel Design!
Now fully automated! Export a Design Image to your PC and it will automatically be added to our Featured Panel Designs page.
Hopfully these new videos will help with your Panel Designs! All the video tutorials can also be found on the help page. We'll be adding a new Hangar Flying YouTube channel soon and will try to get some new videos done.
Hangar Flying Panel Designer Features:
Choose from over 300 Instrument Panel Templates
Pick from over 1100 different Instruments
Upload and utilize your own panel templates and instruments
Design and save multiple iterations of your custom instrument panel
Export a high resolution images of your Panel Designs
Export detailed equipment lists - coming soon
Collaborate with other HangarZulu users - coming soon
Collaborate with vendors for cutting, painting, labeling and more - coming soon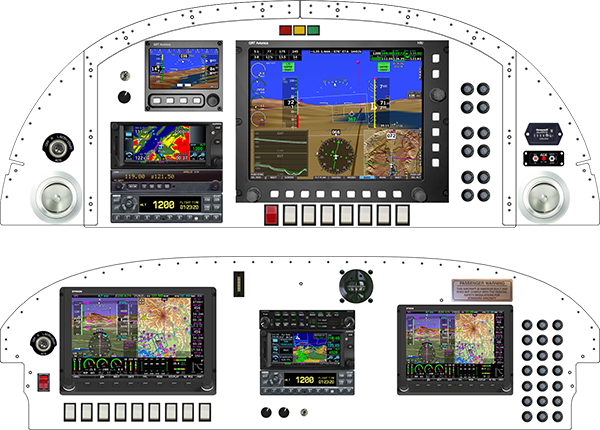 RV-8 and RV-7 panels designed on HangarZulu